Political Action Committees
AAOC PAC

- "Candidates PAC"

Each election cycle is our opportunity to help elect the best candidates to office, and also help ensure they are able to represent the rental housing industry effectively. To that end, AAOC members oversee the AAOC PAC, which:
Evaluates and Interviews candidates for local, county, and state offices;
Educates candidates on the importance of the multifamily housing industry and our issues; and
Supports efforts to elect candidates who support YOU!
None of this happens without the support of our members.
Contribute TODAY to AAOC's "Candidates PAC!"
---
AAOC Multi-County Property Rights PAC

- "Issues PAC"

Rent Control...

Just Cause Eviction...

Inclusionary Zoning...

Special Taxes on Multifamily Housing...

Ballot Box Planning...

Every one of these issues has been the subject of a ballot initiative in our area in the last few election cycles. Every one of these issues would negatively impact YOUR business.

The power to stop these types of ballot measures is in YOUR hands. The Multi-County Property Rights PAC is overseen by AAOC members, just like you, who seek to support pro-property rights, pro-housing policies in our area.

Your support is critical to our industry's success.

Contribute TODAY to AAOC's "Issues PAC!"
---
AAOC Legal Defense Fund

More and more, cities, counties and other government agencies are implementing policies that the rental-housing industry needs to evaluate and sometimes challenge in the courts.
Eviction moratoriums, code enforcement inspections, illegal searches, business practice mandates and regulations, election fraud, Brown Act violations, and others – we've all heard the horror stories, and we can't let them take hold.
Your contribution to the AAOC Legal Defense Fund allows the association to take on issues like these – to fight for YOUR industry and YOUR business.
Contribute to the AAOC Legal Defense Fund.
---
NAA Political Action Committee

NAAPAC is the bi-partisan political action committee that supports Congressional candidates who represent good government and understand the needs and concerns of the apartment housing industry.

NAA is prohibited from using general account funds such as membership dues or other revenue to contribute to federal elections. That means NAAPAC, by pooling the individual contributions of NAA and affiliate members, is the only vehicle through which NAA and its members may participate in the political process. NAAPAC may only accept personal contributions from members of the NAA and its affiliates.

Any funds collected are disbursed directly to the campaign of a candidate or incumbent member of Congress. This "hard money" donation is heavily regulated and monitored by the Federal Election Commission (FEC).

Help NAAPAC support candidates seeking election to federal office.
---
CalRHA Political Action Committee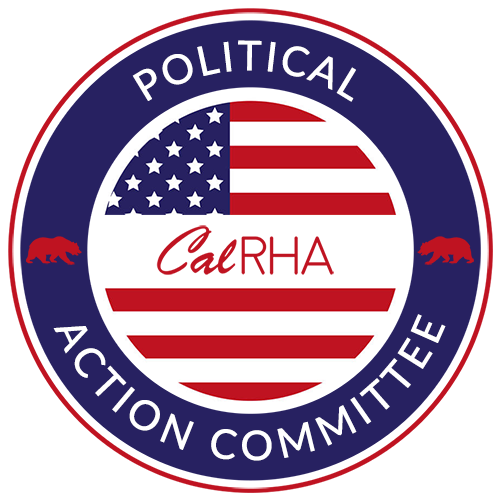 The California State Assembly and State Senate can make or break the multifamily industry. AAOC works with the California Rental Housing Association (CalRHA) to support the best candidates to represent our industry in the State Legislature. The CalRHA PAC – comprised of members like you – reviews candidates to support each election cycle.
Help CalRHA support candidates seeking election to state office.