Unconstitutional Threats to the Rental Housing Industry
---
Even before the COVID-19 pandemic, rental property owners across the country were experiencing with greater frequency, increasingly flagrant assaults on their property rights at the hands of government. The pandemic only served to further embolden government officials to impose even more expansive and potentially devastating restrictions on them and their business operations.
What recourse do rental-property owners have when it comes to federal, state, and local restrictions on evictions and other modifications of rental agreements? Can government officials' authority be limited when it comes to issuing and enforcing executive and emergency orders? What can be done when government actions result in takings of private property?
Join AAOC as it welcomes Dr. John Eastman, Founding Director of the Claremont Institute's Center for Constitutional Jurisprudence and a Senior Fellow of the Claremont Institute, to address these and any other critically important Constitutional issues that threaten the rental housing industry.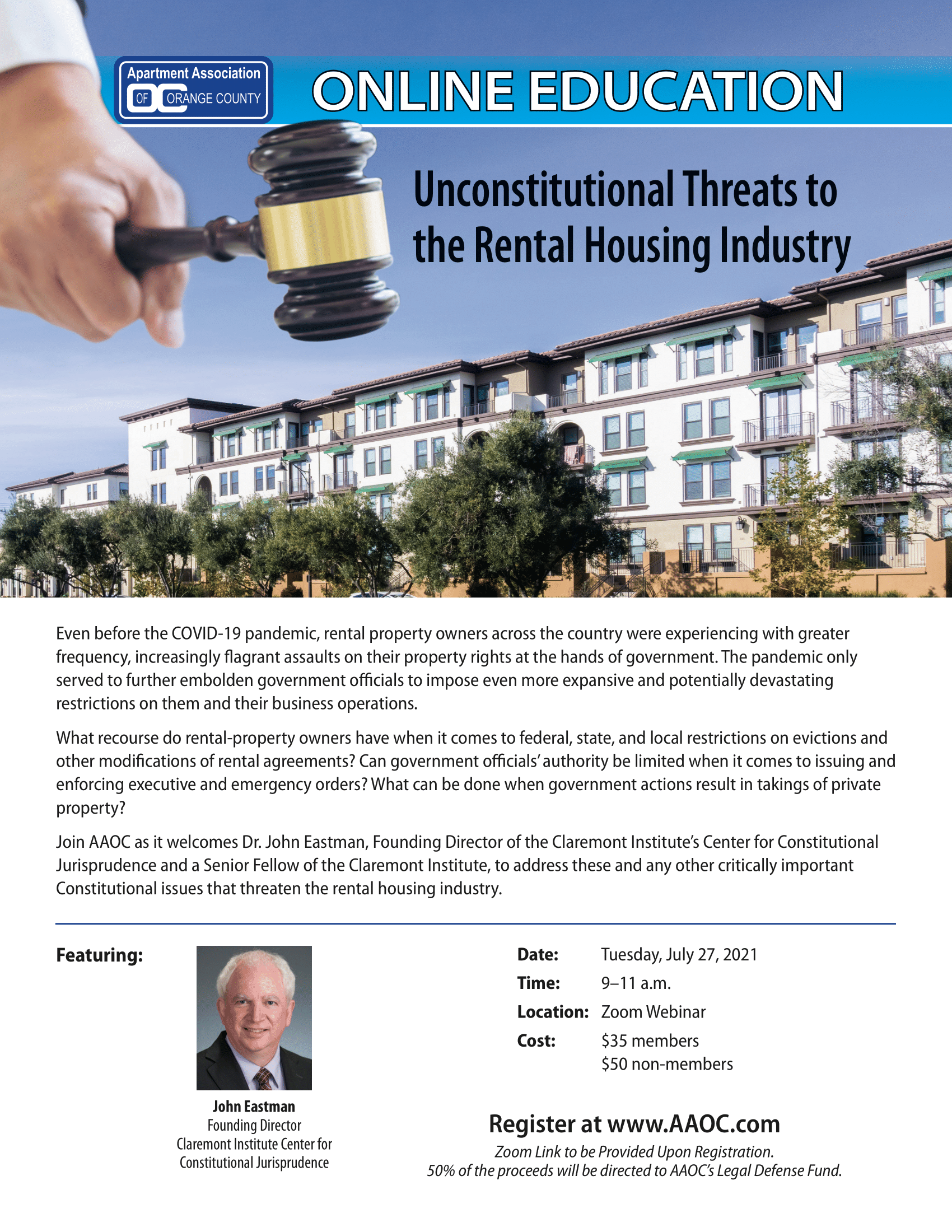 For More Information: