The Multifamily Real Estate Market: Time to Buy, Sell or Exchange?
---
Wednesday, July 14, 2021
10:00 AM - 11:30 AM (PDT)
Zoom Webinar
The southern California multifamily real estate market has fortunately remained healthy and stable, and continues to represent a good investment opportunity.

Some rental property owners, however, have chosen to get out of the rental business entirely or have exited the California market and invested elsewhere in the country. Other owners are evaluating their options and long-term plans.

So, what should you be considering for your own rental-property portfolio? Our expert panel will offer their insight and whether it's time to buy, sell, or exchange.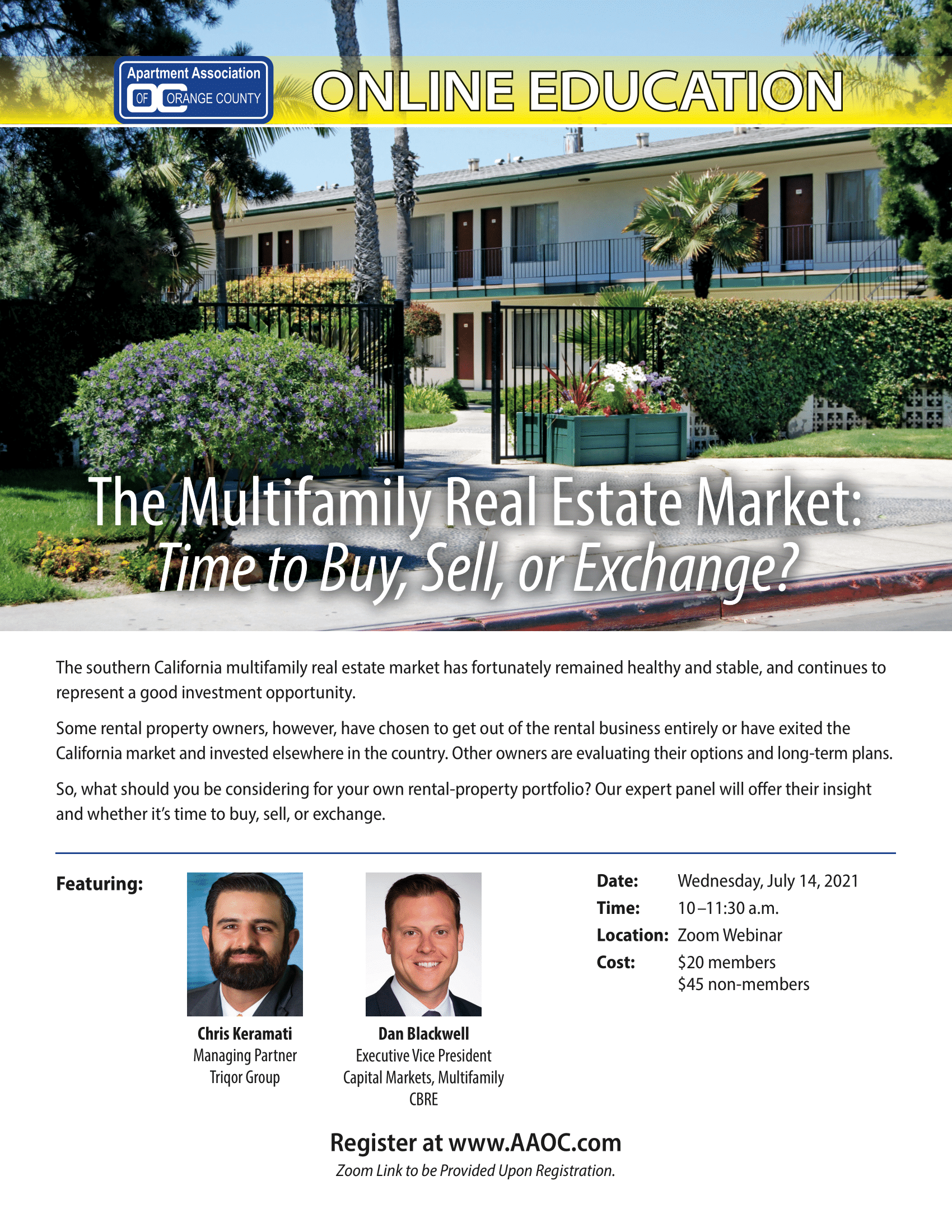 For More Information: