Riverside Multi-Family Mingle
---
Thursday, October 21, 2021
The Apartment Association of Orange County (AAOC) will present its first Riverside Multi-Family Mingle on Thursday, October 21, 2021, from 5:30 to 7:30 p.m., at the Mission Inn Hotel & Spa in Riverside. This FREE industry networking event is open to all multi-family housing professionals and vendors.
Join us for appetizers and cocktails in the beautiful Oriental Courtyard at the Mission Inn, network with your colleagues, and learn more about AAOC and the services and resources it provides the Riverside County multi-family industry.
Self-parking is $8.00 and valet parking is $11 for the first two hours.
Download and share the event flyer with colleagues and friends. Click HERE.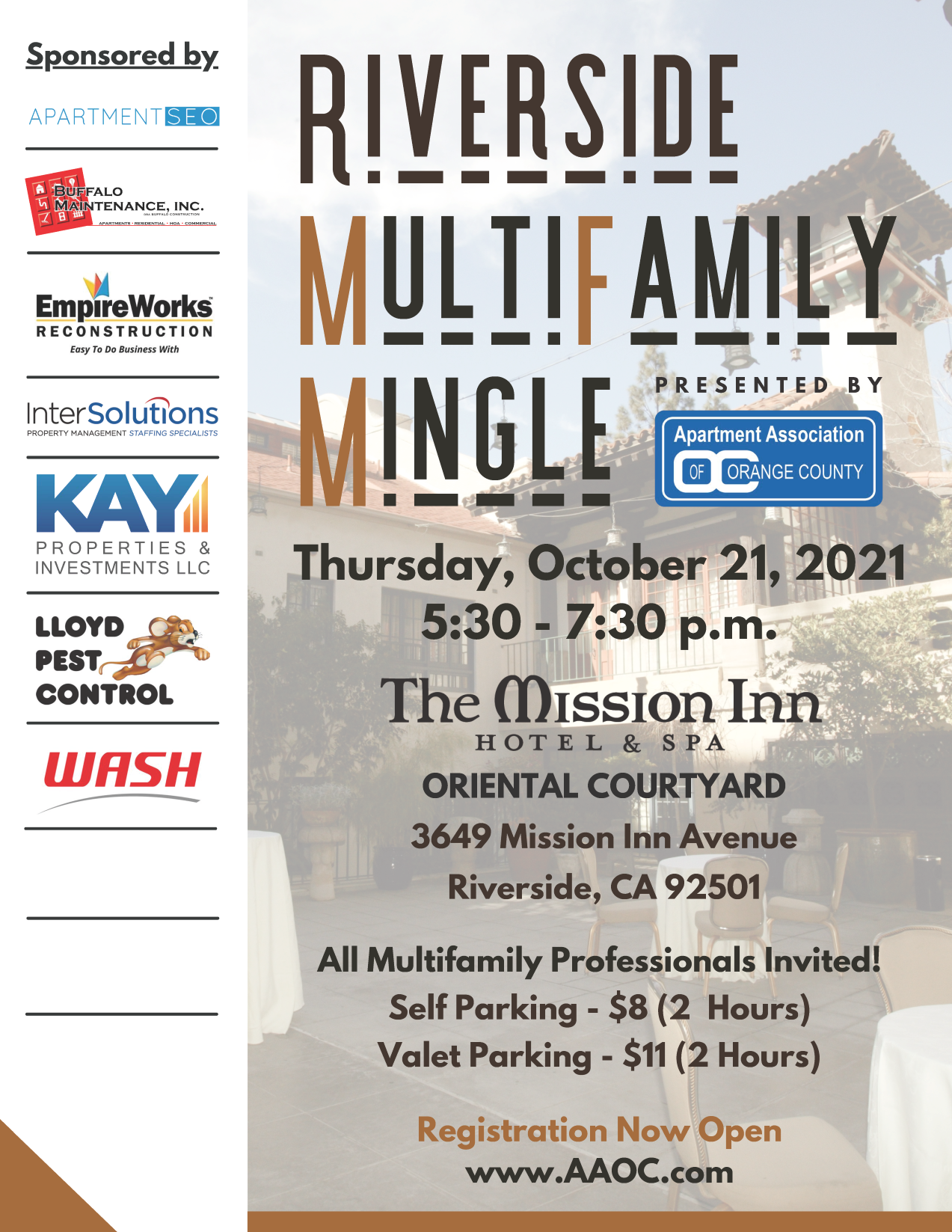 For More Information: