Rental Property Insurance: The Six Things You Need to Know Now!
---
Thursday, July 15, 2021
10:00 AM - 11:30 AM (PDT)
Zoom Webinar
The cost of owning and operating rental property continues to increase, with insurance undoubtedly being one of the greatest cost drivers.
Learn about the factors and trends that are having the greatest effect on insurance premiums and coverage for multifamily properties, steps you can take to contain certain costs, and more.
General property insurance rates
Reconstruction costs after a Loss
Social inflation driving umbrella/excess liability
coverage costs
Common exclusions on your property & liability
policies
What are underwriters looking for when quoting your
property?
Risk transfer — tenant insurance requirements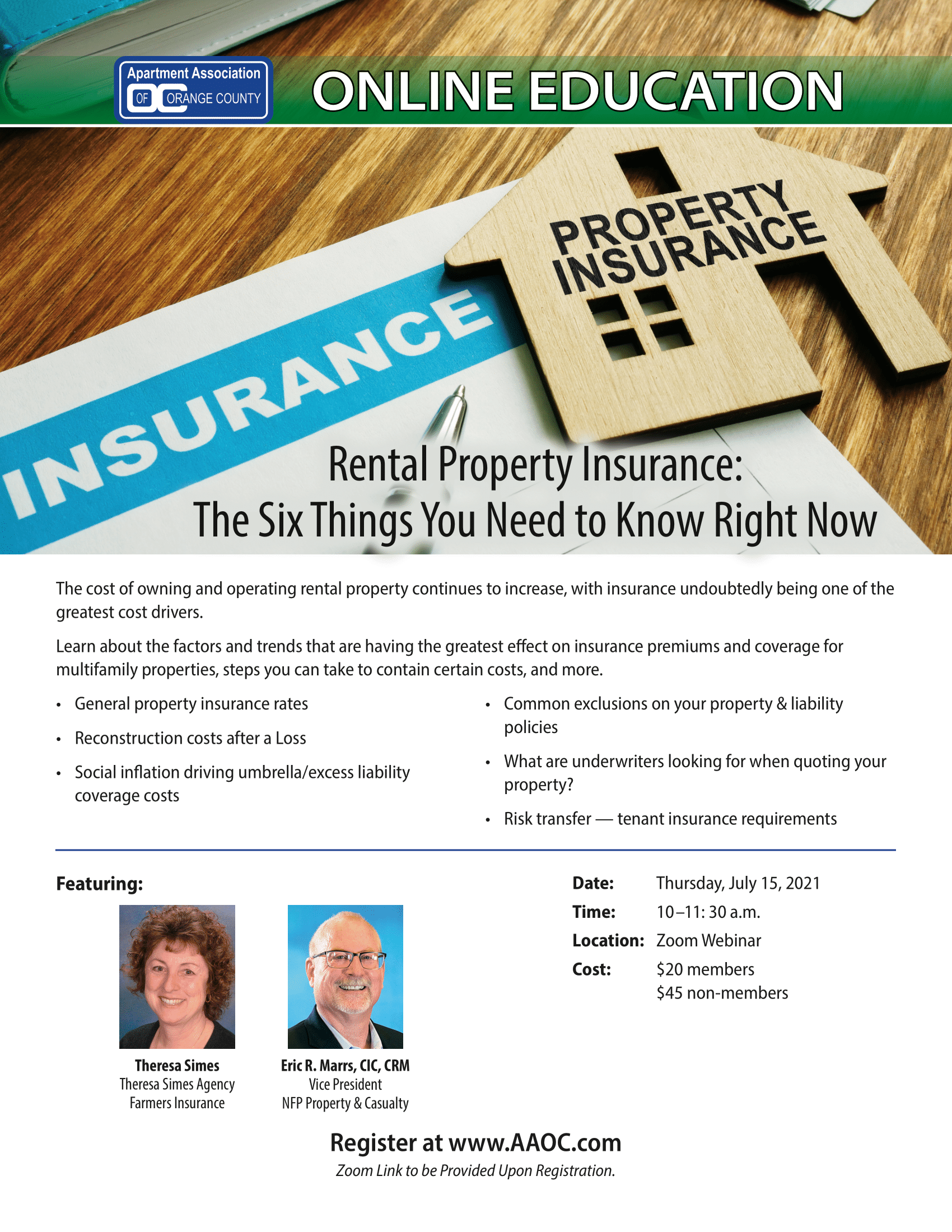 For More Information: