How to Correctly Complete Your Operational Forms
---
Operating rental property can be rewarding, but it can also be costly if your operational forms aren't completed thoroughly and correctly. Even little mistakes and omissions can have big repercussions.
Tyler Greer, Esq., (Duringer Law Group) will walk you through the steps of correctly completing AAOC's most frequently used operational forms. Eliminate any confusion, uncertainity, or frustration, and have your questions answered so you can proceed with confidence.
Plus, Gabe Jones (CheckPointID) will discuss rental fraud and equip you with the information you need to protect yourself and your rental community using ID verification technology as part of the application and resident screening process.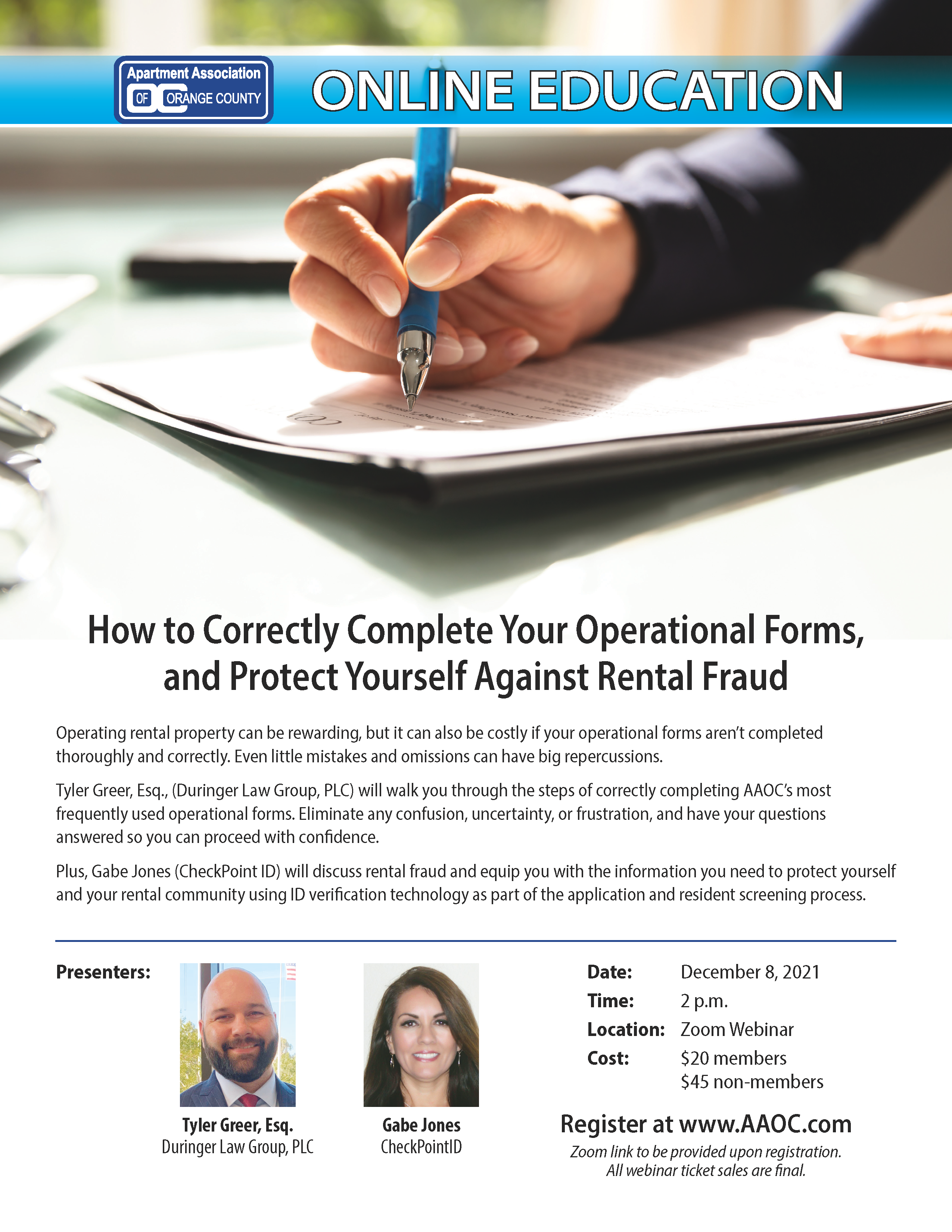 For More Information: