General Membership Meeting: 2021 State Legislative Session Wrap Up
---
Tuesday, September 21, 2021
This meeting will be presented online via Zoom
The rental-housing industry endured yet another difficult year with COVID-19 still driving much of the legislative agenda in Sacramento. The continued extension of California's eviction moratorium has been difficult enough to manage but that didn't stop state lawmakers from driving other legislation that added further insult to injiury.
Join us online for an informative briefing on the recently concluded 2021 State Legislative Session.
Which bills passed the Legislature and are likely to be signed by the governor?
Which bills failed passage but are likely to be reintroduced in 2022?
Will the Covid-19 eviction moratorium be extended past September?
How will the gubernatiorial recall election affect California's landscape?
What other issues pose public policy threats to the rental-housing industry?

Featuring: Ron Kingston, AAOC State Legislative Advocate; California Strategic Advisors.
This meeting will now be presented exclusively online. Zoom link will be provided upon registration.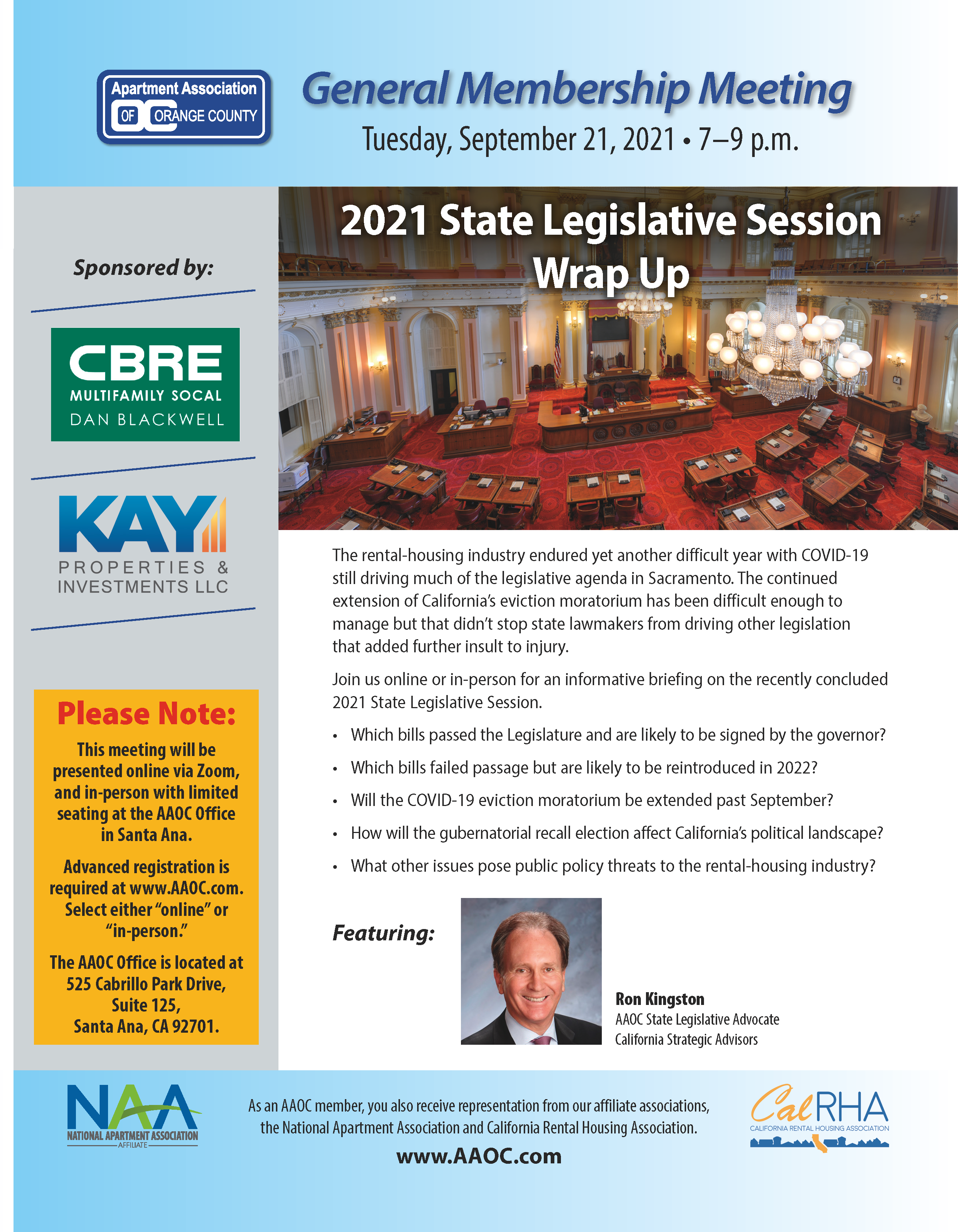 For More Information: