Accommodating Assistance Animals in Your Rental Community
---
Tuesday, August 17, 2021
10:00 AM - 11:30 AM (PDT)
One of the hottest HUD complaint topics today involves the accommodation of assistance animals in rental communities. The laws are pretty clear but questions remain over what constitutes a legitimate accommodation request and how accommodating rental-housing providers need to be.
Find out what you need to know about assistance animals and accommodation requests--from the 101 basics to the 2020 HUD Assistance Animal Notice. This webinar is ideal for independent rental owners, onsite property managers, and others who deal with assistance animal requests on a daily basis.
Our panelists will share their knowledge and experience to help you navigate and stay on the right side of the law.
Attendees will learn:
The differences between HUD, DOJ, FHA, and ADA for assitance animal guidelines
What is considered a pet vs. a support animal
Best practices for reviewing reasonable accomodation requests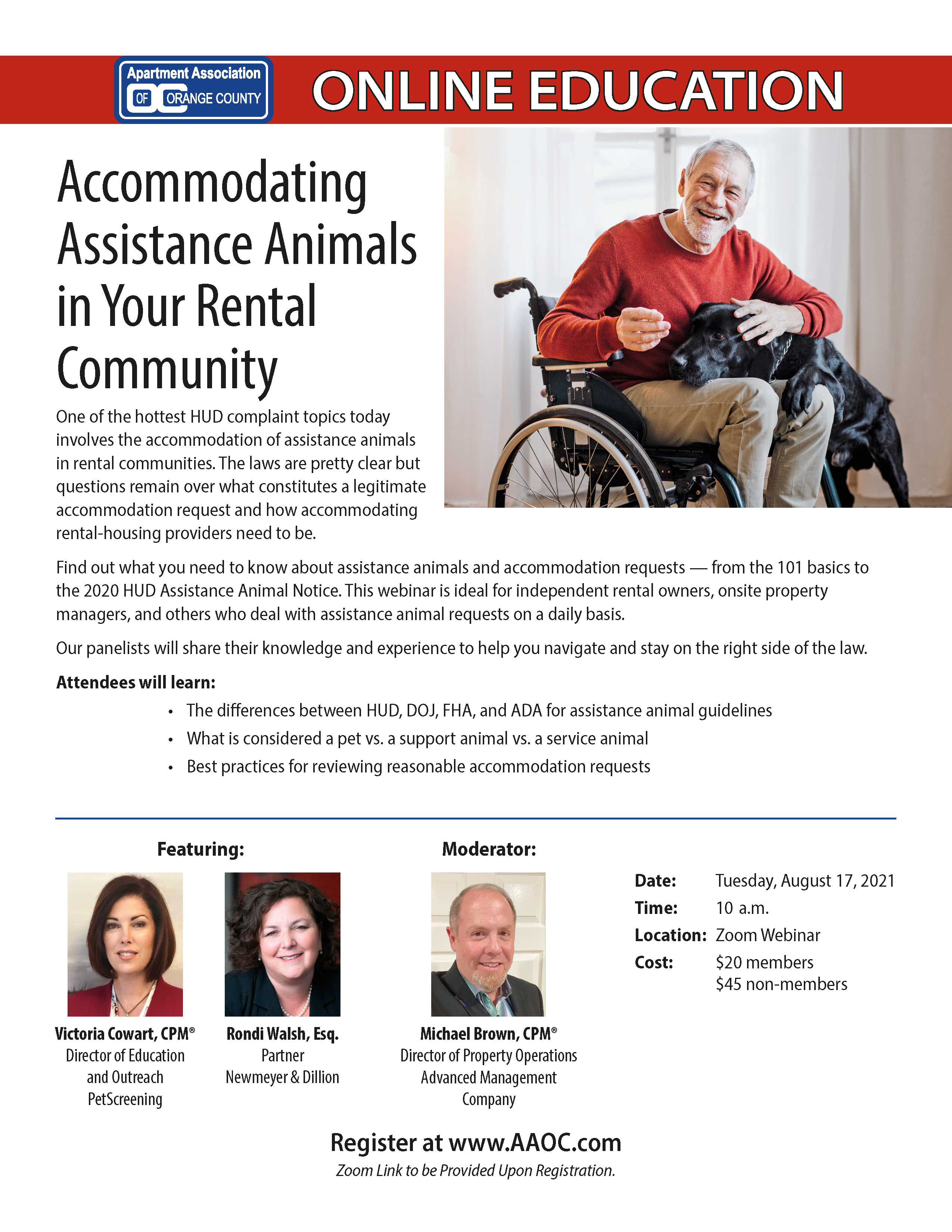 For More Information: